comdirect bank AG: Acquisition of OnVista AG concluded
Quickborn, 03.04.2017
Growth acquisition: OnVista Bank GmbH and OnVista Media GmbH are part of comdirect group with immediate effect
OnVista Bank GmbH still on growth course: 98 thousand customers and €2.5bn total assets under management as of end of 2016
Merger of OnVista Bank GmbH into comdirect bank AG planned
Name OnVista Bank and OnVista Media GmbH with www.onvista.de financial portal are to be continued
Following approval from the banking supervisory and antitrust authorities, comdirect bank AG has today concluded the full acquisition of OnVista AG from Boursorama S.A., as announced in December 2016. OnVista AG includes online broker OnVista Bank GmbH and OnVista Media GmbH, which operates the www.onvista.de financial portal. "The purchase of OnVista AG is a growth acquisition," says Arno Walter, CEO of comdirect bank AG. "The acquisition lays a good foundation for additional growth and also strengthens our position as the market leader in Germany for brokerage in terms of trade figures."
The merger of OnVista Bank GmbH into comdirect bank AG in the second quarter is the next planned step. The aim is to simplify the structure under corporate law as well as the associated regulatory reporting system. "The merger is above all a formal action. OnVista Bank will be managed in future as a division of comdirect. This means we require only one bank licence instead of two," explains comdirect bank AG CFO Dietmar von Blücher.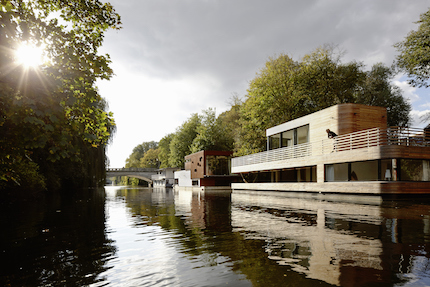 The merger has no immediate effect for the customers of OnVista Bank. The name OnVista Bank will be kept on, IBANs and access data will remain the same, and the pricing policies are to be maintained.
Just like comdirect, OnVista Bank GmbH continues to grow, having increased its total assets under management as of the end of 2016 to around €2.5bn and its number of customers to around 98 thousand. The merger will lay the foundation for the successful further development and continued profitable growth of the 3 April 2017 Brokerage, banking and advice re-envisioned: that is the experience of the more than two million private customers who make use of products and services from comdirect. Smart and intelligent solutions to financial issues make the lives of our customers that bit easier. Any time, any place. All information at www.comdirect.de. News on digital trends and innovations in the financial sector is available on the comdirect blog www.bank-neu-denken.de. 2/2 comdirect group. This is expected to lead to additional pre-tax profit of around €10m per year from 2019.
With its financial portal www.onvista.de, OnVista Media GmbH is to remain a wholly-owned subsidiary of comdirect bank. According to Walter, "onvista.de is not only a well-known name among securities customers, the portal is one of the most successful financial platforms on the market. We intend to keep it that way."